* Parent Theme
* Child Theme ( Almost mandatory, By the specification )
PHP 5.6 required later.

WordPress 4.4 required later.

Recommend the use in conjunction with the child theme.
How to use
From the appearance of WordPress administration screen (Theme),
Please install parent and child theme in the new addition.
After you install both, please activate towards the child theme (WpTHK Child Theme).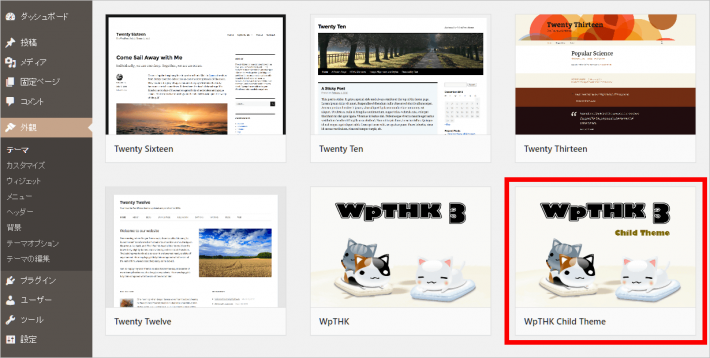 To readme.txt contained in, it's written detailed how to use.
In appearance ( customization ) screen, there is a lot of configuration items.
To your liking, please customize.
Old and New version
* Parent Theme
* Child Theme
---